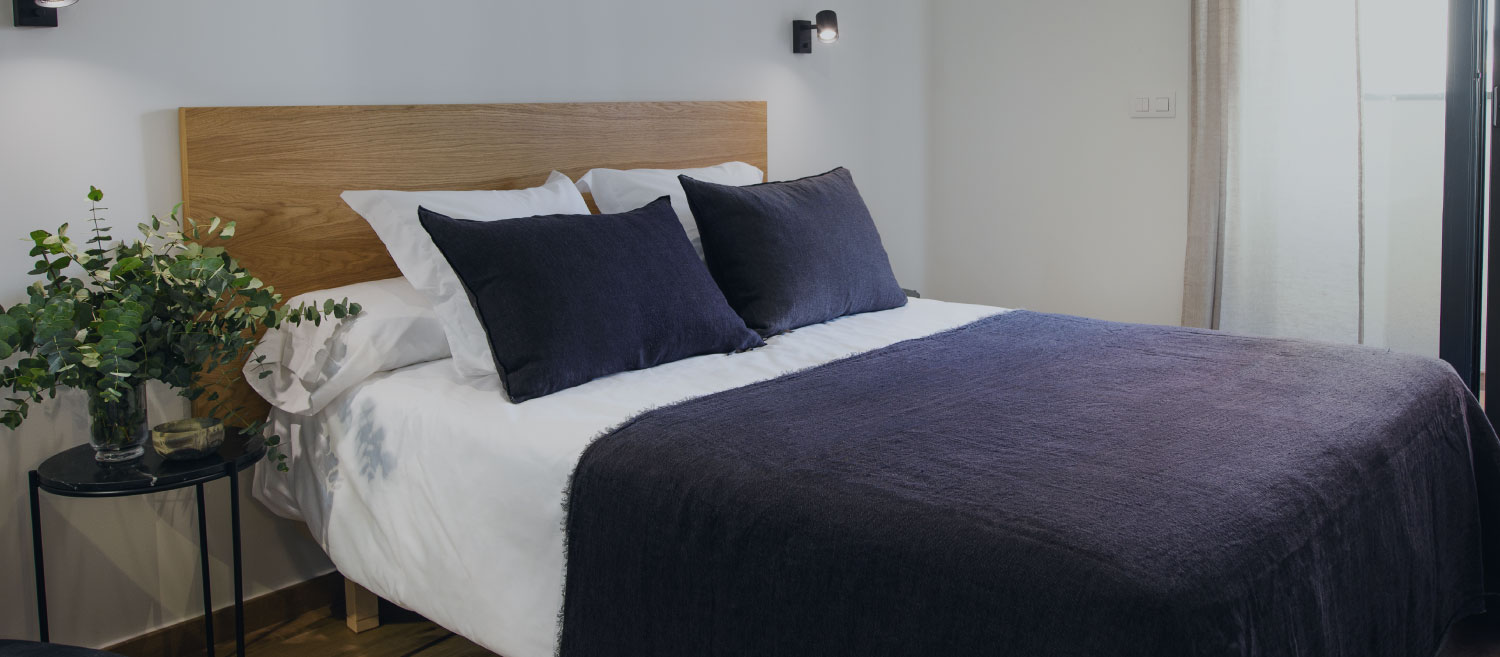 Calm dilemmas
At Bguest we want everything around you to be perfect, that the only thing you need to care about is to disconnect and plan your day to enjoy it as much as possible.
The Apartamentos Norte can accommodate up to 4 guests and feature 1 double bedroom, 2 bathrooms (one en-suite), living room with a comfortable sofa-bed and a balcony, and an equipped kitchen. The rooms are bright and spacious.
They're all fully-equipped to give you complete independence and freedom to satisfy your needs. Check the gallery to discover the Apartamento Norte waiting for you at Bguest.
'Sea or mountain? You leave your suitcase in your room while you decide what you want to do today. You've been wanting to spend a few days for some time, and the time has finally come. There're no worries; you're here and everything is in harmony around you.'
North Apartments