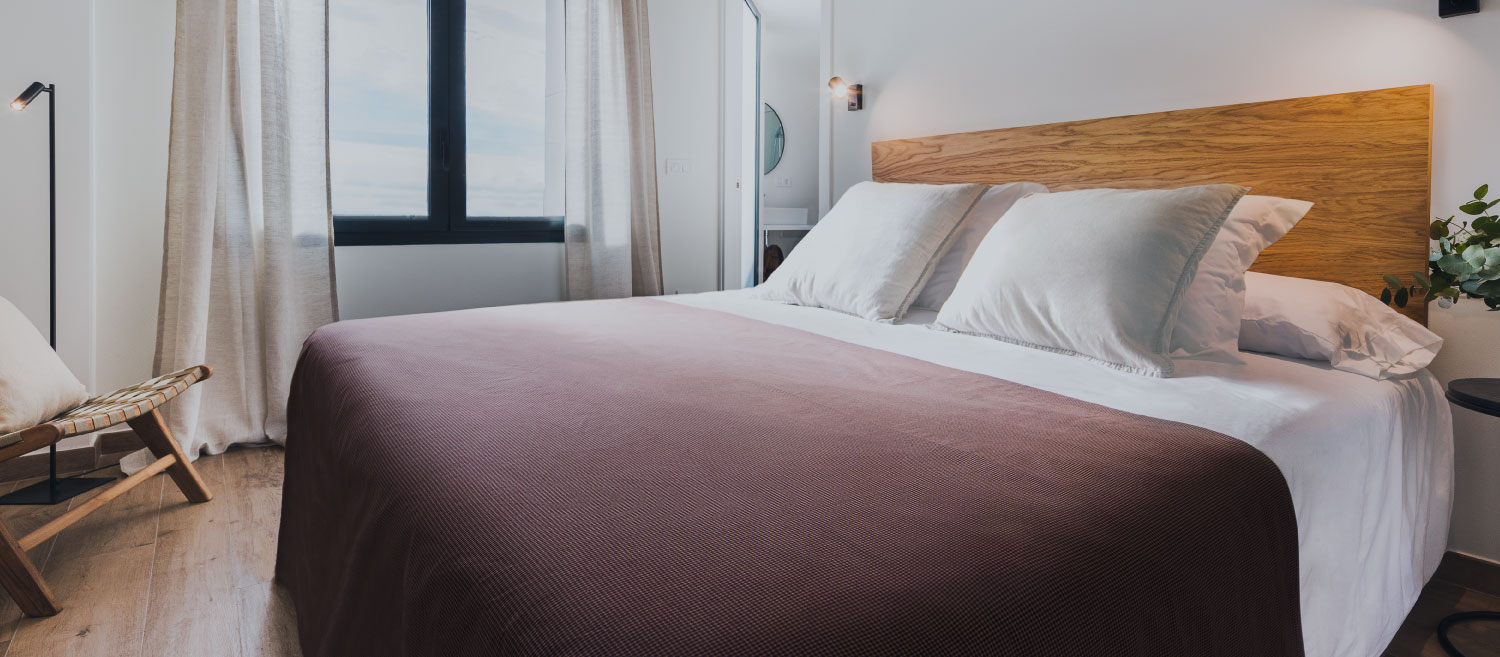 Like walking in your home
At Bguest we want each corner to feel yours. We want you to feel at home.
In the Apartamentos SUR, the light filters through the spaces filling them with joy. With capacity for up to 4 guests, each apartment has 1 spacious room with a double bed, 2 bathrooms (one of them en-suite), a living room with a sofa-bed, an equipped kitchen, and a balcony in the bedroom.
They're all fully-equipped with what you need to live in them. We encourage you to imagine what your stay at Bguest will be like through the photo tour of the Apartamentos Sur.
'You've been walking around the bedroom and living room for a while, thinking about other things. You prepare a snack in the kitchen, which you end up savouring in front of the window. You watch people living their lives down the avenue as you plan yours. When you realise, you've been half an hour carefree walking around our apartment, as if you were at home.'
South Apartments