The good weather in Alicante and its more than 300 days of sunshine a year invite you to spend a holiday almost permanently in the water. The Costa Blanca has a lot of coves and beaches with excellent water quality. They'll make you fall in love with this part of the Mediterranean.
In this article we recommend some of our favourite ones, at which we can tell you for sure that you'll enjoy a great beach day.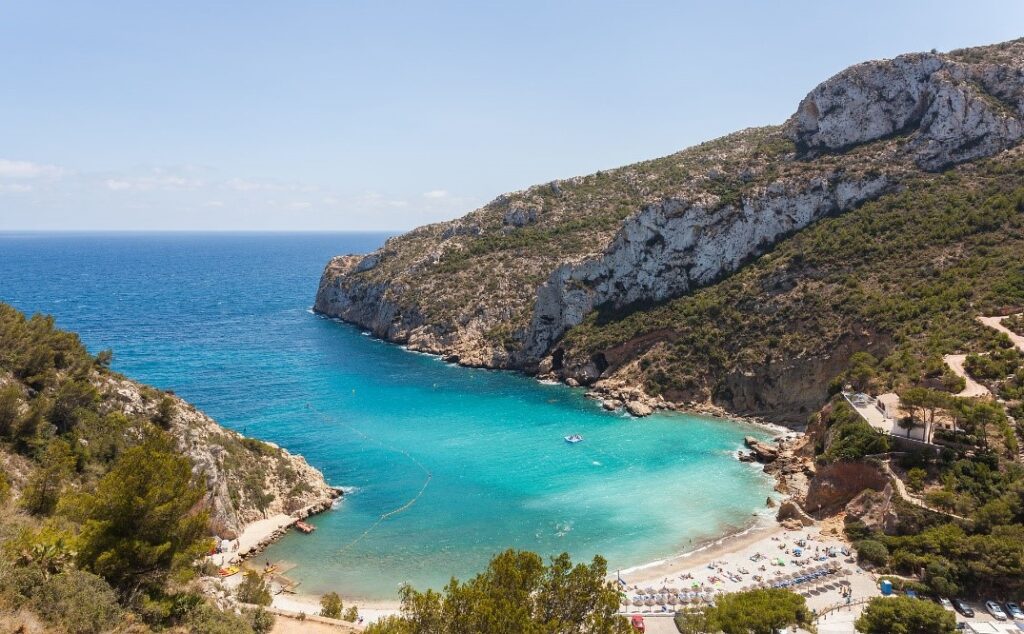 Cala Granadella, Xàbia
Blue-flag awarded since 1987, this cove's in an almost unspoilt place on the coast. This corner of transparent water is sheltered from the winds thanks to the rocky cliffs surrounding it. Granadella also stands out for its seabed, which so many snorkelling and scuba-diving enthusiasts visit regularly.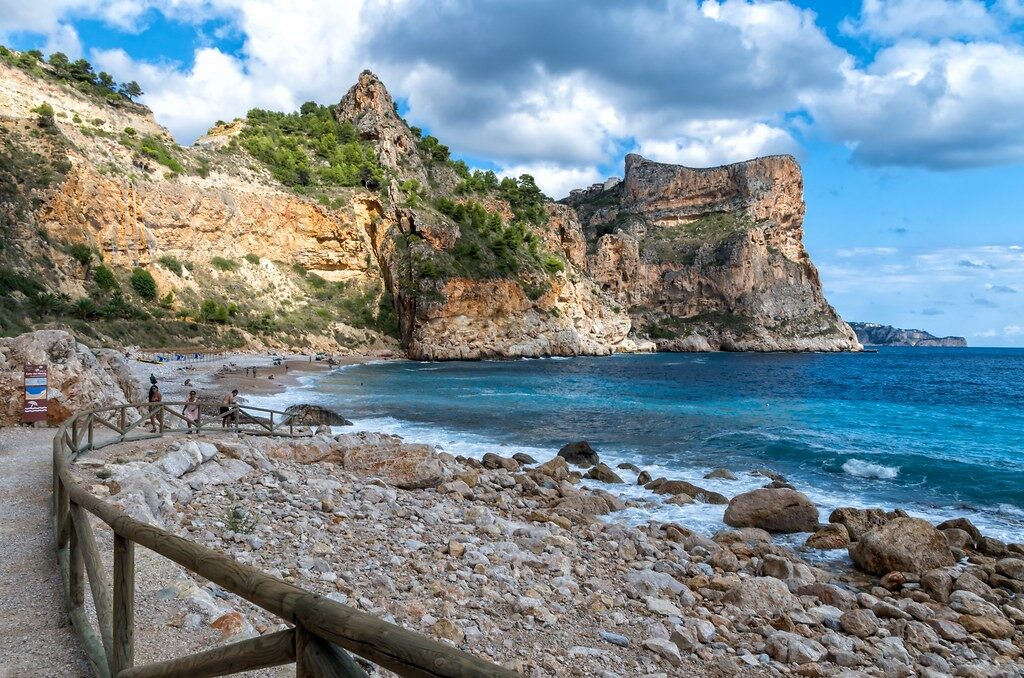 Cala del Moraig, Benitatxell
Considered by many the most beautiful beach in Alicante, Moraig's a place with a special aura. Maybe it's because of its hidden Cova dels Arcs that we love to visit and whose three natural stone arches we all love to photograph, or maybe it's because of those turquoise waters surrounded by high cliffs.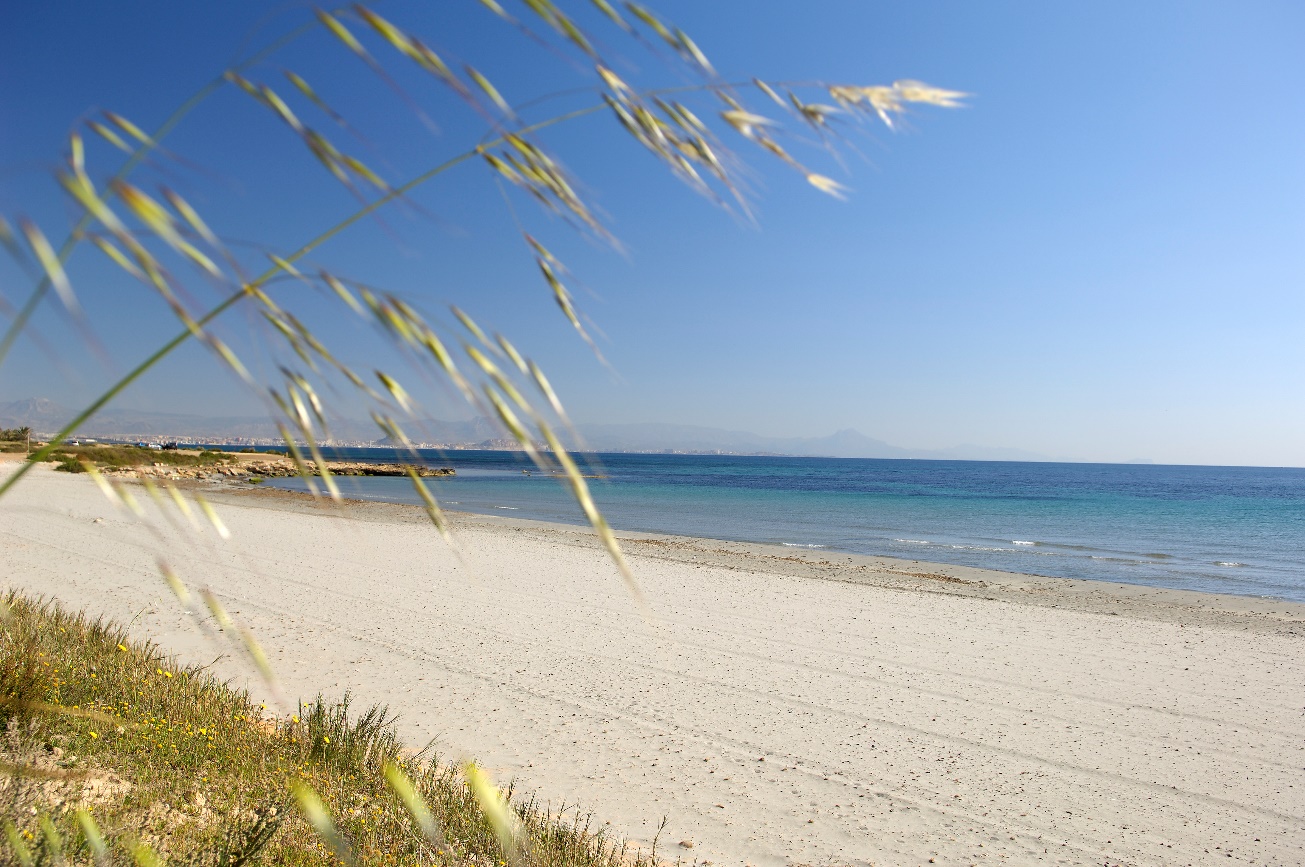 El Carabassí beach
This beach of fine sand and dunes is located at the foothills of the mountain range of the same name, perfect for those who want to lie in the sun and enjoy the warm weather and the waves of the sea. This beach has a family atmosphere and a great water temperature. Its proximity to salt marshes and wetlands allows a rich marine ecosystem, which makes it an ideal place to go snorkelling. In addition, it has a separate part catalogued as nudist beach.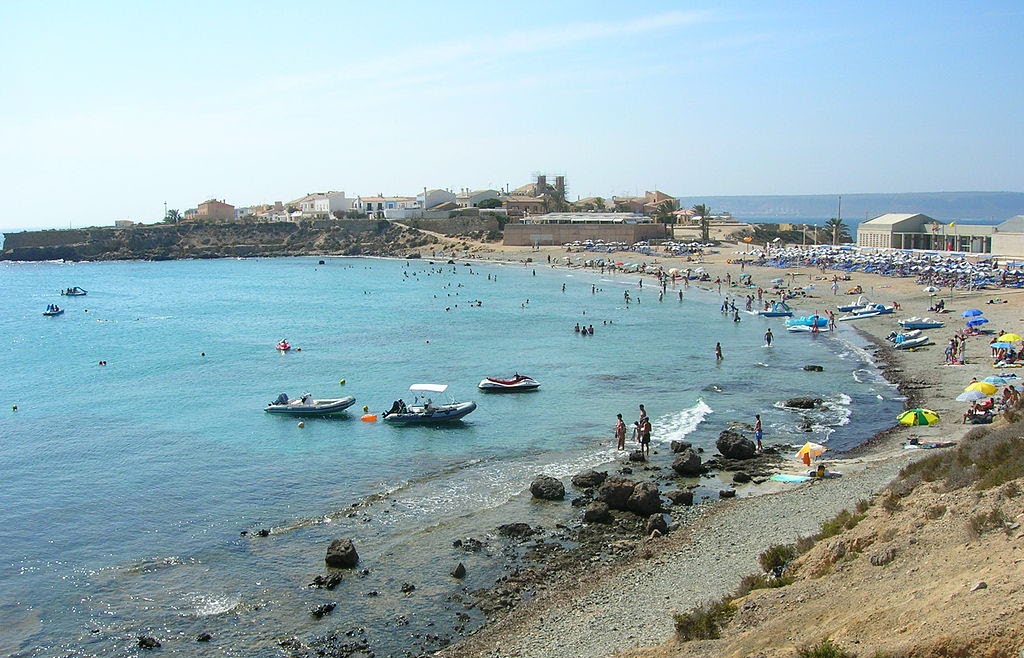 Tabarca beaches
Tabarca is an island with undeniable charm, a boat-ride away from the port of Alicante. This must-see has a whole universe and tradition around it, from getting to know its history and visiting its monuments, to eating a delicious 'caldero' (a traditional seafood stew) and enjoying its beaches and marine life.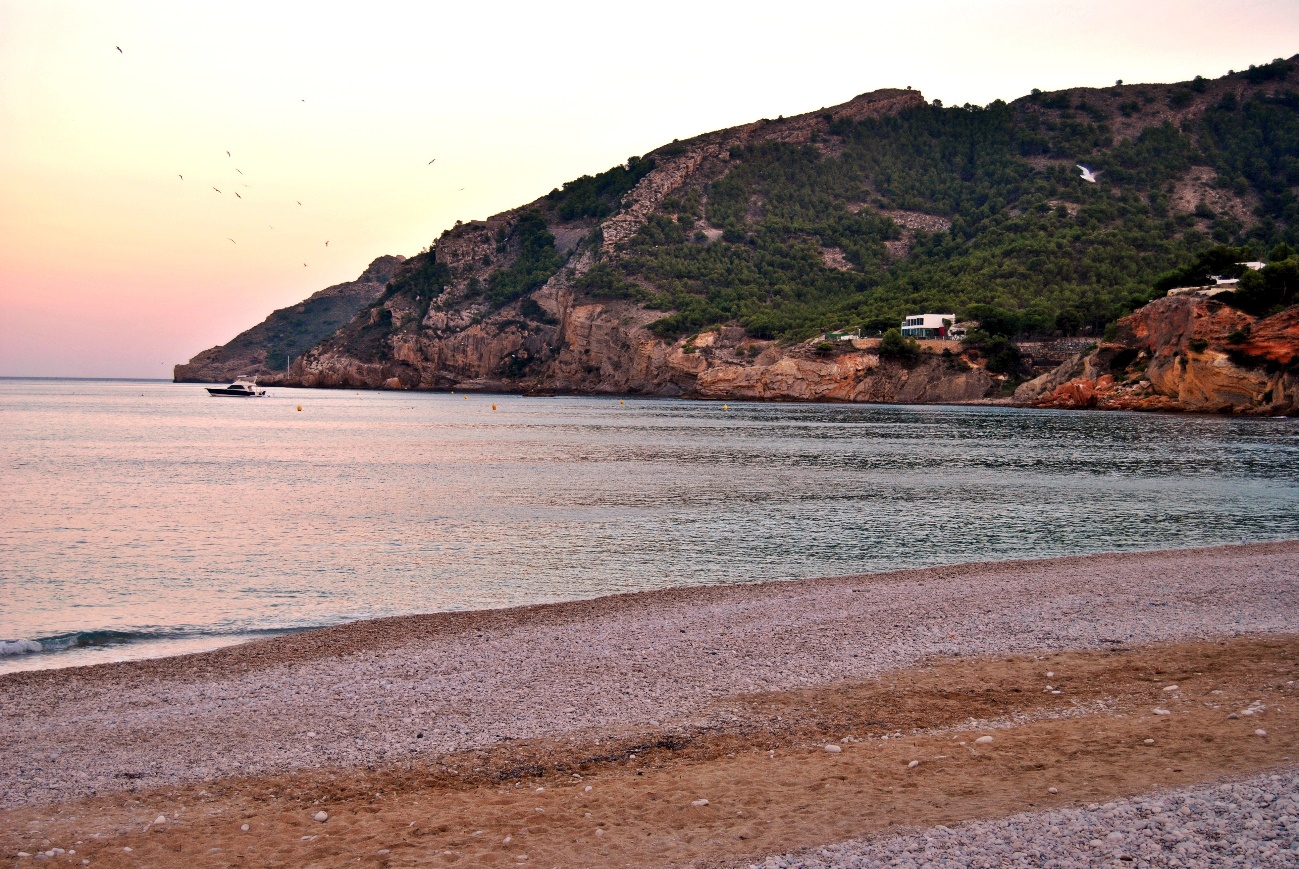 Albir Beach, Alfaz del Pi
The most peculiar thing about this place full of pebbles is that its waters are colder. This is due to the big depth of the bed once you get quite deep into the water. Despite being a popular spot for swimmers, the Albir beach is also great for families, as the shore has a long shallow part, ideal for children to play. Another charm is the promenade surrounding it, with its restaurants, beach bars, local shops, and its own Walk of Fame in honour of the Hollywood Festival.
In addition to the beaches mentioned, Alicante is full of great places to sail or anchor in its waters. If you have the opportunity to hire a boat to enjoy these unique corners and live a once-in-a-life experience, we recommend you take a look at the boats of our trusted partner Marine Spirit. You can contact them on 965 211 955 or at info@marinespirit.es.